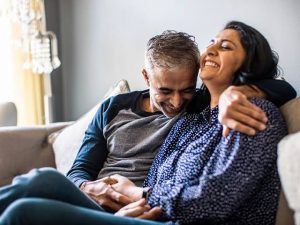 People familiar with the sex-positive movement are highly aware that the Pacific Northwest has been a fertile ground for that community in decades. No wonder that the author of the world-famous book Fifty Shades of Grey decided to locate it in the city of Seattle. 
Sex-positive is the notion that sex is a good thing, as opposed to the negative way many people see it. Austrian psychoanalyst Wilhelm Reich is the originator of the term, and it was first used over a hundred years ago, but it is the free-love movement of the 1960s that really gave life to a sub-culture that includes hundreds of millions world-wide. While most people enjoy sex and wouldn't skip a chance to engage in some, most of human society is sex-negative, meaning that sexual activity is usually highly secret and hidden; a topic to be avoided in conversation, except for a very select few intimate friends. This puritanical view has led to even some extreme scenarios, such as one where a woman breastfeeding her child in public might get scorning looks, or even chased away in disgust. 
In the Pacific Northwest, one of the leaders of the sex-positive movement was Allena Gabosch. Gabosch, born in 1953, opened a café named Beyond the Edge in Seattle's Capitol Hill neighborhood in the 90s, with her husband Steve, as well as two other partners. The café quickly became the unofficial home to the Kink community of Seattle. At the time, The Internet was not part of our lives yet, and people heard of Allena's events via word-of-mouth. The community grew slowly, and developed into a community center, known as The Wet Spot, which later became The Center for Sex Positive Culture. The place, known as The CSPC or simply "The Center" operated from 2007 in the Ballard neighborhood, and ran up to 10 events for the community every week, operated by a large group of volunteers. The Center was home to multiple communities, including kink, LGBTQ, ABDL, furries and many others, as well as for the Foundation for Sex Positive Culture (the FSPC), which used the same facility to host a large library of sex-positive literature and to run its annual Seattle Erotic Arts Festival (SEAF). 
In 2016, the owner of the building that was used by the CSPC and FSPC decided to sell the property, which was demolished and rebuilt into a storage facility. The CSPC vacated the building ahead of schedule, which allowed it to receive a significant cash payout, which it used to locate and rent another facility nearby. However, as renovations of the new building commenced, the CSPC learnt that to open its doors, they would have to perform extensive remodeling of the space for it to meet new seismic-preparedness guidelines enacted in the city of Seattle. Despite starting-off with a significant amount of money, and running multiple fundraising activities, the CSPC was unable to complete the project and abandoned the building. During that time, the CSPC continued to run events renting other spaces on a per-event basis, but at a much-reduced frequency. In 2018, the FSPC (now renamed Pan-Eros) rented a space in downtown Seattle known as Gallery Erato, where it started hosting its arts festival, and also rents the space to the CSPC on a per-event basis since then. While both are still active, their activities have been significantly reduced both to a significant reduction in their membership and staff, and due to the COVID-19 pandemic, which has made running many of the events impossible or impractical. 
During the period of the CSPC being closed, numerous other venues sprung up, as the community yearned for more activity. The most well-known and successful venue was the Stream House, which operated at a large estate in Woodinville, purchased by a former CSPC member named Nathan Clarenburg. Clarenburg lived on the property, which also offered rooms for rent on a nightly basis, and also featured a small structure that was a BDSM dungeon and where Clarenburg hosted various events for the community several times a week, in a similar model as the CSPC's. The Stream House operated until 2020, when it was shut-down due to the COVID-19 pandemic and later sold. 
Another venue that attempted to fill the vacuum left by the CSPC was SubSpace, a kink-focused club located at Royal Flash Studio in Tukwila, close to South Center mall. SubSpace is operated by Tom Asselberghs and hosts its own events, as well as serve as host to events organized by various community members, typically on weekends. 
In addition to these large ones, several other venues operate in the area. One is Pleasure-Bound Studios (PBS), operated by Lee Masterly and located in Olympia, and another is ACES, which is a small club operating on Bremerton. Another venue that operated in the past is the Bellingham Center for Sex Positive Culture (BSPC), which closed its door due to the COVID-19 pandemic and shut-down permanently. Yet another was Spoonz, a Seattle-based club opened by former CSPC member Erez Benari. Spoonz hosted various events, including kink events and group-cuddle events, until it closed-down in 2020 due to COVID and shut-down permanently. Spoonz former owner Benari now operates group cuddle events under the name Hugz & Cuddlez, which are held in various locations throughout the region. Two former CSPC members, Kelly Bowen and Leith McCombs also opened a sex-positive venue known as Arborea Falls, which operates in their home in Woodinville and hosts various events. 
In addition to these, the Pacific Northwest is also home to several swinger groups. The largest group attend Club Sapphire, a luxurious venue located in Tukwila, and managed by Christine Zahn. Sapphire hosts 2-3 events every week, some of which are quite large and successful. Four other swinger communities are the Pacific Sex Positive Group (PSPG), Club Eros, Cupid Couples and The Swirl. PSPG and Eros host monthly swing events at The Long House, a facility that is home to a large community of sex-positive individuals and offers its space for use by both of these communities, as well as other events of different types (most of which are not part of the sex-positive community). Cupid Couples hosts their events at various locations on an ad-hoc basis, which include hotels, cruise ships and rental venues. The Swirl is a relatively newcomer to the community, and also hosts swinger events, some of which are a collaboration with Cupid Couples.