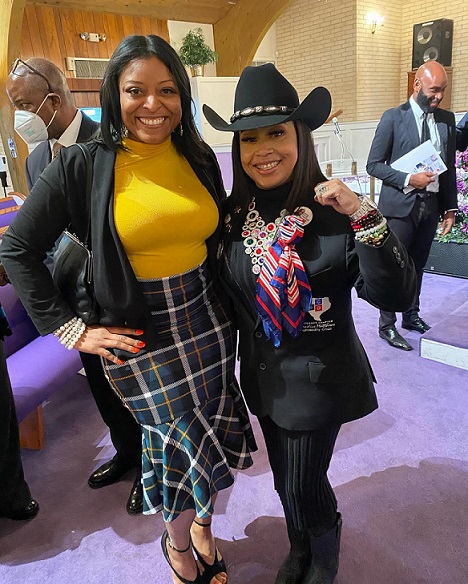 Dr Candice Matthews, formerly known as Dr. Candice Enecio-Hinton, is an active member of the Rainbow Push Coalition, a nonprofit organization founded by Jesse Jackson with a mission – "… to protect, defend, and gain civil rights by leveling the economic and educational playing fields, and to promote peace and justice around the world."
Why are civil rights organizations and anti-discrimination protests so important in this modern millennium? A real reason is that the divide between race, gender, or ethnicity is not so much seen on the street or in the way we treat each other in public. It has become a much more insidious and far-reaching evil that is now termed "systemic racism".
What is systemic racism?
The quick and dirty definition of systemic racism is when entire groups (typically minorities) are oppressed or marginalized by institutions (schools), economic markets (housing), establishments (restaurants) and economic structures (jobs). What happens is that, instead of breaking laws with outward discrimination, leaders in these organizations and businesses create invisible rules that prevent minorities from having a fair break or equal opportunity.
Dr. Matthews describes systemic racism as being likened to the force of gravity that keeps objects bound to earth. Systemic racism is discrimination that seeks to remove the civil rights of individuals by preventing them from reaching the economic, social, and personal heights that the majority populace will reach.
Fighting the new face of discrimination
In our states and across the nation, the only way to fight against systemic racism is to take action. The fact of the matter is that the reason many people who are currently living below or at the poverty level can be directly related to systemic racism that has created a lack of generational wealth within families.
Our communities must make a greater effort to support minority-owned businesses, whenever they can. The only way to really know what and where these businesses are located is to do research and start diverting money that may be spent supporting Jeff Bezos and Amazon to your local and online minority-owned shops.
Next, we can all advocate at our workplace, in the right way. Question why there are not more women, minorities, or disabled persons working side by side with everyone else. Better yet, involve your management teams in proactive campaigns to hire, train, and promote these workers who have shown that they are willing and able to make a good contribution to the company.
And finally, Dr. Matthews suggests fighting systemic racism wherever you see it occurring. Make an effort to support initiatives that seek to curb homelessness and remove food deserts. Demand changes in low-performing schools and donate to HBCU student loan debt erasure.
Dr. Candice Matthews realizes that it will take solidarity among all populations to change institutional and systemic racism. But, it is a fight that Americans must win if we are to believe that lives and livelihoods which were lost or devastated during The Reconstruction, The Civil Rights Movement, and our present-day civil rights and injustice movements are to be reconciled.