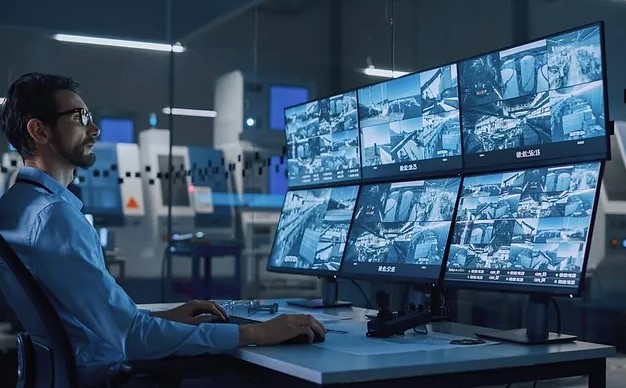 It is crucial to protect the safety and security of our offices in today's fast-paced, globally connected world. Investing in security camera services is one practical approach to getting this piece of mind. These services keep a close eye on the premises, offering ongoing monitoring and prompt reaction to any threats.
Given the abundance of options, selecting the best security camera service provider might be challenging. We have prepared five crucial suggestions for picking the right security camera monitoring provider to aid you in making an informed choice and protecting what matters most. These suggestions will help you make the best decision for your security requirements, if you are a company owner looking to preserve precious assets.
Tips on Choosing the Right Security Camera Services 
Installing a surveillance or security camera is no longer a luxury and is instead becoming a major requirement. There are reports of thefts and trespassers, leaving people worried about themselves and their assets. Hence, you must know what you are looking for in a security camera monitoring service provider before you finalize it.
1. Quality of Video Feed 
This goes without a doubt as the most essential of all requirements. Unless you see clear footage, you will not be able to know and understand the security breach. Therefore, you will need a good-quality video feed for your security surveillance. You should look for someone who can offer you more than just traditional CCTV services.
Instead, look for someone who can offer high-definition and advanced cameras that can help you and authorities in need. These cameras can rotate, zoom, and even freeze at a specific spot to identify intruders for acting.
2. Phone Integration 
Always prefer to go with a company that can provide smartphone integration services. You should get notifications on your phone for unusual activities. Nobody goes without a smartphone these days, and they are the easiest way to be connected and contacted. Therefore, if you get the video footage integrated into your phone, you can relax wherever you are.
3. Efficient Monitoring Services 
It is difficult to monitor the surveillance all by yourself the entire day. Hence, having a security service provider who can keep an eye on your belongings the entire day is a great option. Moreover, how you read, understand, and interpret the surveillance will be different from that of an expert and trained professional.
These people are skilled at spotting crime from the surveillance feed if there is any. Moreover, you also need 24/7 technical support call center services that can help you in case of need during odd hours. These support people know how to fix a bug, restart the system, or any other technical glitch for seamless monitoring.
4. Seamless Cloud Storage 
There are times when you may need to transfer your security footage to cloud storage. There are reasons for doing so; one of them is freeing space. It takes work to transfer high-volume data from one storage to another. Moreover, there is always a fear of your data getting lost or stolen during that transfer.
Hence, if your security monitoring provider offers a seamless transfer to cloud storage, you can rest assured that you will be able to check your feeds directly from there. Moreover, you will not have to rely on a single device, as you can easily access the storage from anywhere across the world.
5. Alarm Notification 
If you are a business owner who deals with high cash transactions, it is a must-have feature for you. If you have an alarm system integrated with notifications, it will be easier for you to respond in case of any theft or unfortunate incident. Moreover, it can also help you with unwarranted security breaches and much more.
The Conclusion 
Your decision on a security monitoring service can make or break your peace of mind at a time when security is non-negotiable. You may confidently navigate the complicated environment of security solutions by paying attention to these five pointers. Remember to evaluate your unique demands, ask for recommendations, carefully review contracts, check for technology compatibility, and give priority to responsive customer service.